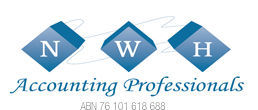 NWH Accounting Professionals is an accounting firm who provide a complete range of accounting, taxation, financial & strategic services to individuals and businesses.

Collins St Investment Advisors has been around through the up's & downs over the years, helping their clients achieve their short term, long term and investment goals.

Swanton Strategies is a SMSF Specialist business helping clients build their super to take care of them and their families from start to finish & beyond.